This project is an effort from the VET  point of view of digitizing the agriculture in the European area, taking into account the steps that have been made by the European Parliament and the Commision.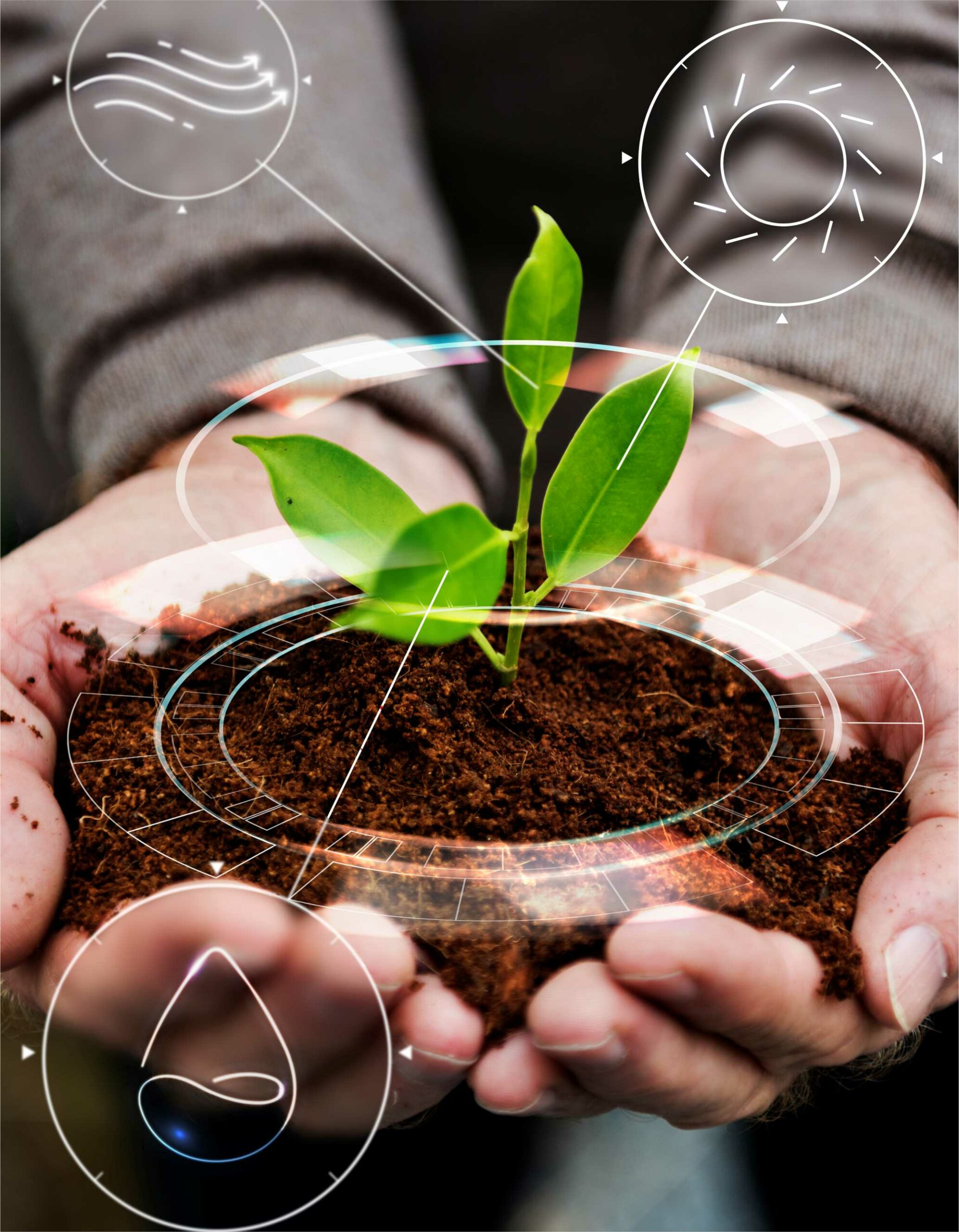 The pandemic conditions caused by covid-19 were taken into account and this project focuses on the solutions offered by PA for operations (farms) management without the necessity for natural presence of experts or farmers. Limited exposure is an important elements during this period. In this proposed project special reference is made to the use of Unmanned Air Systems (UAS) in PA and the technology used in combination with them to support the advanced farm operator.
TOPICS
Topics such as Photogrammetry, Field scouting, Crop Health Analysis and Sensors and the use of Unmanned Air Systems (UAS) are described and analyzed as theory and case studies in a simplified manner to introduce specialists and not only, to the new trends and policies in the sector of environmental science and agriculture.

AIMS
This project aims to provide a complete training platform in the most advanced challenges of the agriculture, Module courses for VET will be provided sfter collecting information and training material from different professional sectors and present the information in a simplified manner to VET learners. The subjects were chosen according to the requirements of essential for agronomists, agricultural insurance specialists and farmers. Teaching, training experience and methodology for e-learning to local farmers by a large VET provider in the field of agriculture and food and a proven expertise in the field of PA with ongoing cooperation in several field applications, either in the experimental part or the software or hardware, will result an innovative course in a competitive field. The course will lead to PA analyst certificate, and it will take place absolutely by distance learning based on commercial e-learning platforms.
Spirito is a limited partnership SME company, that was founded back in 2008 by a group of young people with vision, working towards providing high-level services nationwide in the fields of Marketing, Advertising, Communication, Public Relations, Sales, Consulting, New Technologies Publishing and VET. Experts at generating new business ideas and advertising leads, encouraging our clients to grow their businesses. With market experience that expands into both the public and private sector in fields such as education, environment, financial, industrial, municipalities, entertainment, retail, sports, telecommunications and more.
The European Institute for Evolution and Integration (EIEO) was founded in July 2013 and is based in Chalandri – Athens, Greece. The scope of the Institute is to act and make the essential efforts in order to improve the quality of life of the European citizens. These efforts and actions are based on the European union policies as these stated in the official website of the European Commission. The Institute has an expertise in Education and VET training, Law, Agricultural Research and Financial Consulting. Our team consists of experts with experience in agricultural economics and agricultural research and we expect that this project will add one more element in our specilisation in agricultural VET training. High educated employees are involved in EIEO activities.
GILAB, which stands for Geographic Information LABoratory, is a company established in 2015, whose core business is to develop innovative solutions based on ICT and Geoinformatics. The company mission is to design value-added services based on spatial data and tailored to specific users' needs, aiming at delivering "smart" solutions in a number of domains including: agriculture, urban ecosystems, energy, environment, climate and wherever else a spatial aspect is of any importance. GILAB combines advanced ICT skills with exceptional knowledge of state-of-the-art technologies in the domains of Earth Observation, Geographic Information Science, data assimilation and web mapping to make innovative web-based solutions aimed to improve people's life and work, as well as to contribute to a more environmental economy. The team consists of leading experts in the mentioned thematic fields, but also on IT and web development techniques.
MKV Consulting is an SME which develops and implements training courses for adults, in cooperation with universities, the central agency for employment, trade associations, employer associations, chambers of trade and industry, municipalities, educational organizations and small and medium sized enterprises. MKV Consulting is offering services to meet the new requirements of the labour market. These requirements are IT Services, Software Solutions, Staff Training, conversion of Training Modules into e-Learning Materials, Curriculum Preparation, Training implementation, Capacity Building for SMEs and Associations, etc.
The Union of Small Farmers and Ranchers (UPA) is the professional organization that groups, represents and defends the interests of professionals in agriculture and livestock in Spain. UPA is the organization that brings together the majority of the agrarian sector: family farms whose owners are small and medium farmers and ranchers. The union activity of UPA reflects the permanent evolution of the alternatives and the proposals before the specific problems and the great debates on the future of agriculture and the rural environment. For all these reasons, UPA has become the agrarian organization of reference in political, union, social and informative terms.